Upcoming events
Join a TimeBanking 101 Orientation
If you are interested in joining or starting a TimeBank an orientation is a great place to start, orientations are also great if you are already a TimeBank member but would like a refresher.
Our usual TimeBanking 101 Orientations are the first Wednesday of the month at 5:30 PM, the next one is August 4 at this Zoom link. It would also be helpful to us if you could fill out this short survey ahead of time.
Michigan Alliance of TimeBanks Learning Circle meetings
Generally on the 1st Saturday of each month (barring holidays), 11am-1pm. These potluck meetings are for TimeBank coordinators and those interested in learning about TimeBanking.
August 2022 Meeting: We will meet on August 6 in person at Nancy Chinn's house (5098 Thorncroft in Royal Oak) from 11 AM to 1 PM for a pool party! Bring some snacks to share if you can and feel free to bring family members to enjoy the water as well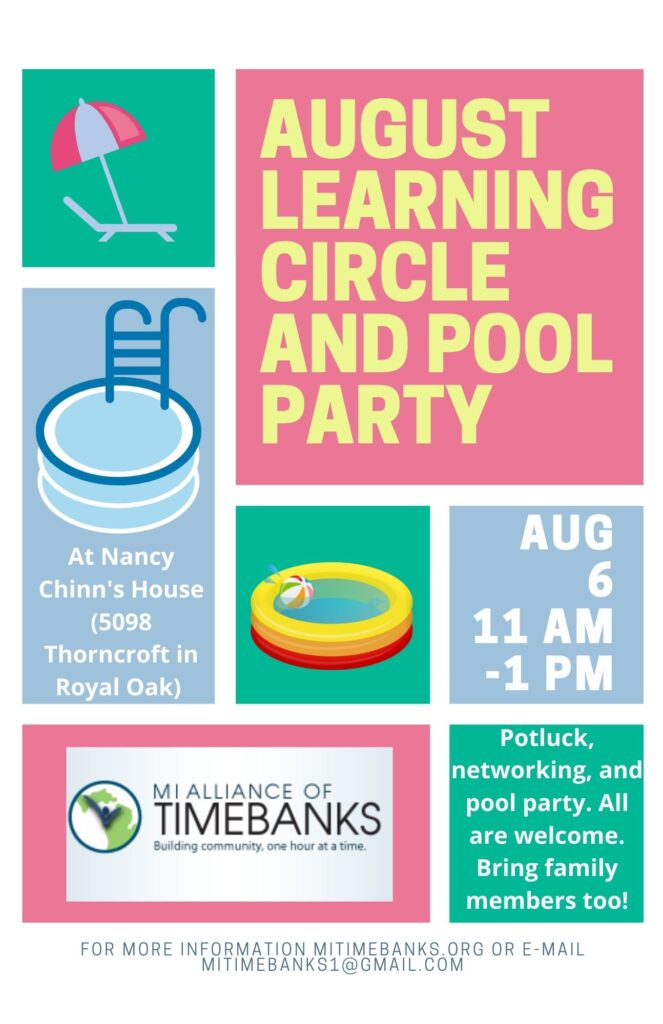 .